"EDUCATION IS THE MANIFESTATION OF PERFECTION ALREADY EXISTING IN MAN"
– SWAMI VIVEKANANDA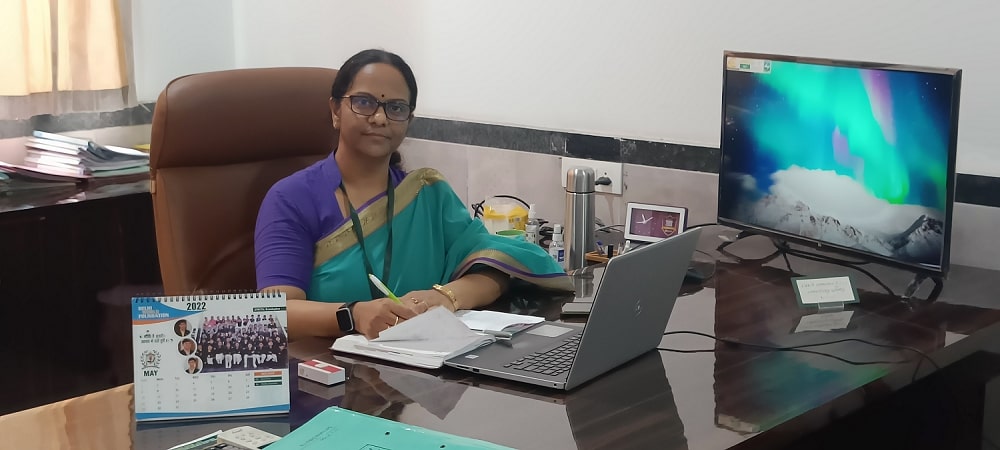 The new academic session 2022-23 at Delhi World Public School has commenced with complete commitment and I would like to take this opportunity, on behalf of the entire staff, to welcome you to the 2022-23 school year.
The new session not only brings enthusiasm about new activities and opportunities but also apprehensions and inhibitions about many new challenges. We all faced the global crisis recently, in the form of COVID-19 which has affected our children a lot- physically, mentally and psychologically, confining them to the house's four walls. They have returned to school after almost 2 years. The lapse and loss cannot be compensated but at the same time, the calamity has taught them many lessons for life. They emerged victorious without being paralysed by these challenges.
Now that they have put their best foot forward to tread on the path of challenges and success, we, as parents and mentors, must encourage them to participate and excel in all the activities, not only in academics. We believe that education is not only about academics or the system, it is also about creating emotionally strong and morally upright citizens, who are ready for any future challenges. Children have a lot of abilities and talents hidden in them. They are like those flints who already have a spark in them and just need the strike of the right kind of guidance and support to bring that out.So, our main focus in learning would be to "give equal opportunities to all" and make the hidden abilities of a learner manifest.
 "All of us may not have equal talent but all of us have equal opportunities to develop our potential". 
With this in mind, we, at DWPS, are trying to organize many events and activities to give a platform to our students and also to bring them back to normalcy. We anticipate your support as well as your guidance to ensure our children achieve their highest potential. We are confident that this partnership with you will make a significant difference in the life of our children
Priya Singh
Principal, DWPS Raigarh